Accommodations
Hotel Indigo Old Town Alexandria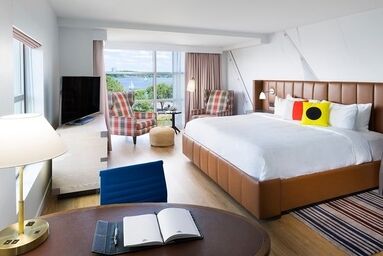 220 S Union St, Alexandria, VA 22314, USA
(703) 721-3800

The Hotel Indigo is located one block from the wedding venue in the heart of Old Town Alexandria.
We have arranged for a Gratton-Sullivan room block at a discounted room rate of $175 (King room) and $185 (Two double beds). If you would like to book a room, please call the hotel and ask to be placed under the Gratton-Sullivan Room Block OR book online using our Group Code "GRA" OR book through this link:
https://www.ihg.com/hotelindig...

Just note that space is limited within our room block. If you have any questions, do not hesitate to reach out to either Patrick or Kristen!

If you choose to drive in, we suggest parking in a nearby parking garage. The hotel also offers valet parking for a $34.
Travel & Transportation
Flying In?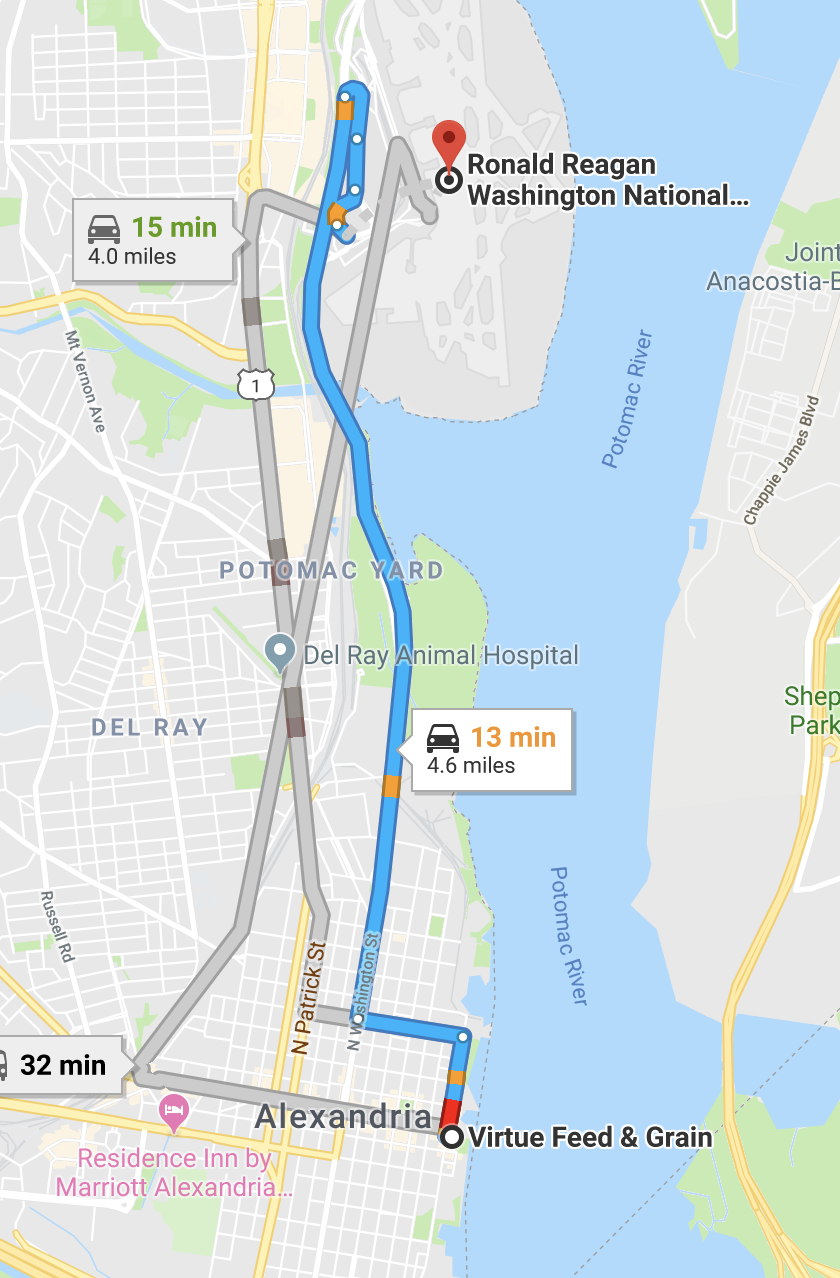 We recommend flying into Reagan National Airport (DCA) which is located 10-15 minutes from the wedding venue.
We would also recommend then either taking the metro or an Uber to your destination. The blue and yellow metro lines connect directly from the airport to the King Street Metro.

Driving In?
There are several parking garages as well as street parking located near the venue.
Metroing In?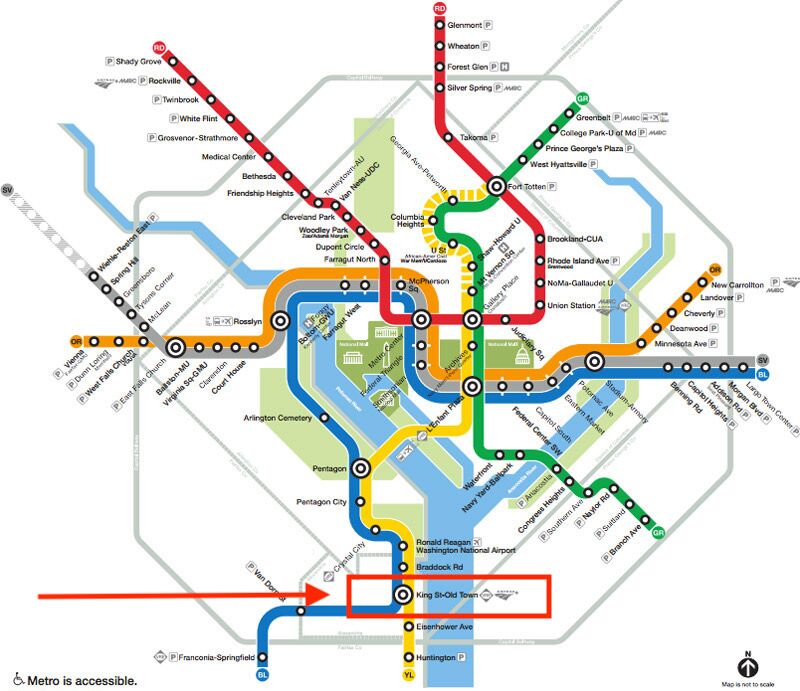 The King Street metro stop is located along the yellow and blue line about 1 mile from the venue.
Things to Do
Lincoln Memorial Circle Northwest, Washington, DC, USA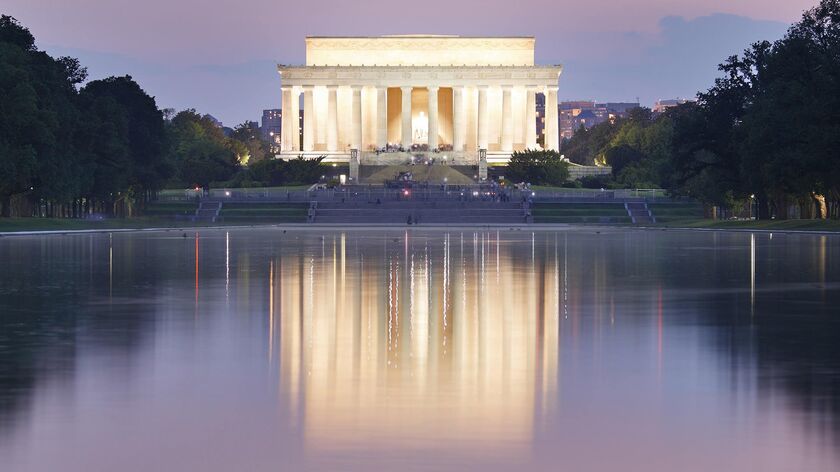 2 Lincoln Memorial Cir NW, Washington D.C., DC 20037, USA

Visiting the Lincoln Memorial is always one of our favorite things to do. Seeing this either day or night has always been a fantastic sight to see.
This also connects with the World War II memorial and the Washington Monument. Be sure to bring your walking shoes if you plan to see all three!
National Portrait Gallery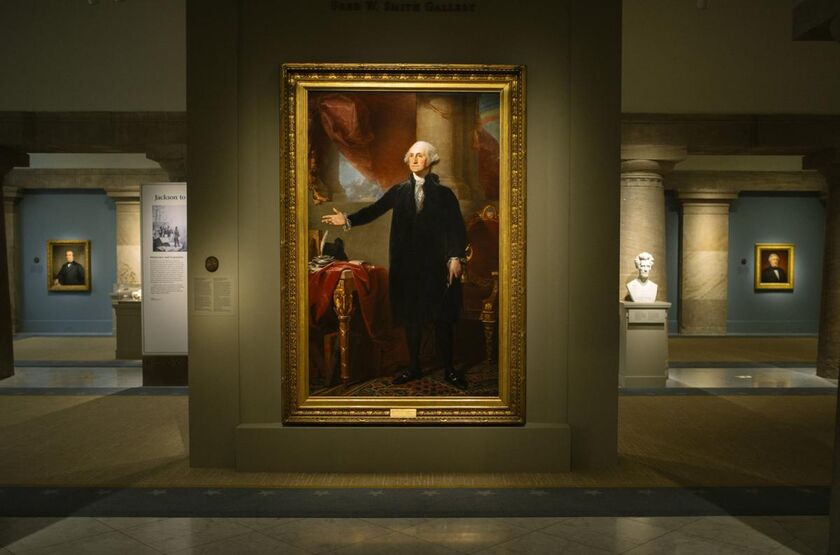 8th St NW & F St NW, Washington, DC 20001, USA

The National Portrait Gallery is a fantastic place to see all of the painted presidential portraits. Beyond seeing presidents of yesteryear, it's also great to see art from the birth of America to today. If you are a fan of the history of America, art, culture through out the ages and beautiful architecture, we would highly recommend this!
Renwick Gallery of the Smithsonian American Art Museum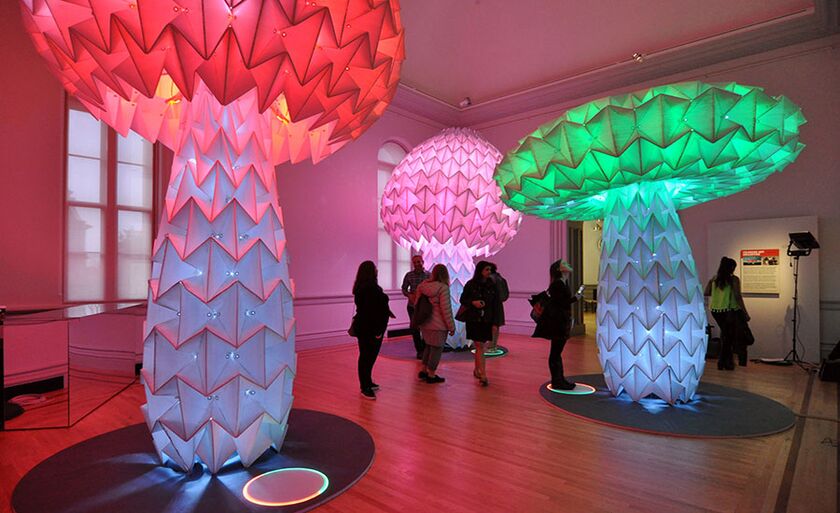 1661 Pennsylvania Ave NW, Washington, DC 20006, USA

Located (literally) diagonally across the street from the White House, this ever changing art gallery is a sight to see. In addition to seeing traditional and non-traditional art works, you can expect to see the ever changing main attraction. The last time we were there, it was a Burning Man style of art and culture. Some of the art included psychedelic kaleidoscope moving images while guests lay on their back , pressure sensitive expanding mushrooms (pictured) and hand carved wood structures, this ever changing museum shouldn't be missed on your way to the White House!
Cheesetique Del Ray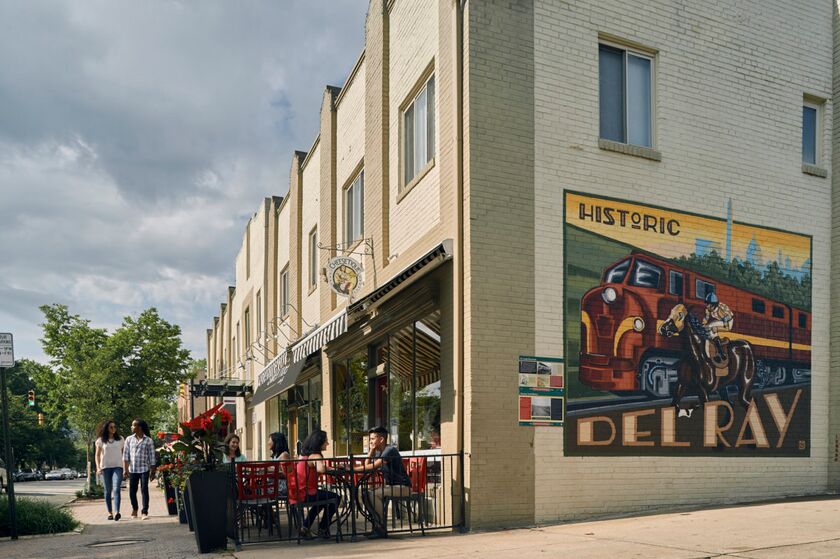 2411 Mt Vernon Ave, Alexandria, VA 22301, USA

Right next to Alexandria (and most likely not a far Uber from your hotel) is a great restaurant that we both really enjoy. Cheesetique is best known for a great selection of cheese, Mac & Cheese, grilled cheese and wine. We would really suggest trying the Pimento Grilled Cheese, Cheese Board (you do get to choose your own cheeses!) and share a bottle(s) of wine!
If cheese isn't your thing or you are looking for a wider variety of restaurants, this area of Del Ray is great!
Torpedo Factory Art Center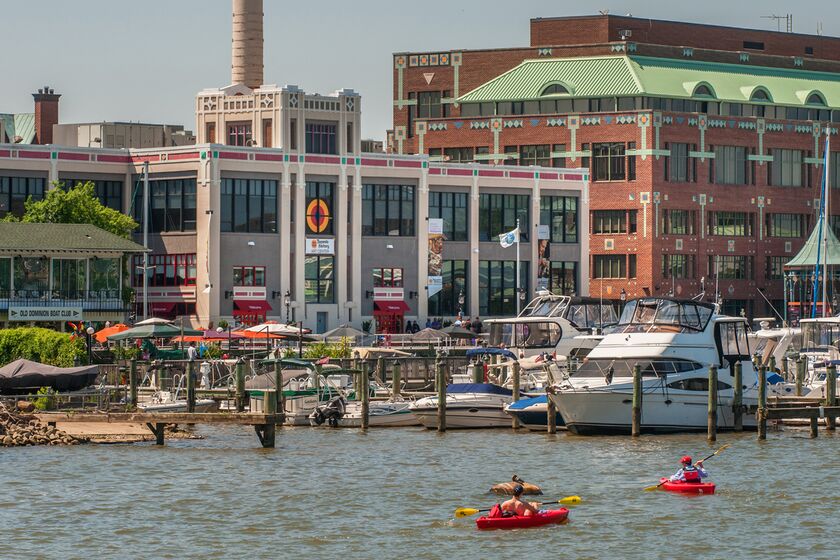 105 N Union St, Alexandria, VA 22314, USA

Founded in 1974 in an old munitions plant, the Torpedo Factory Art Center is home to the nation's largest collection of working-artists' open studios under one roof.
An Alexandria landmark for more than 40 years, it's the highlight of the Potomac Riverfront, attracting approximately 500,000 visitors annually.
Find artwork in a wide variety of media–including painting, ceramics, photography, jewelry, stained glass, fiber, printmaking, and sculpture. Observe the creative process and ask questions.